Singing Workshop - Friday 25th March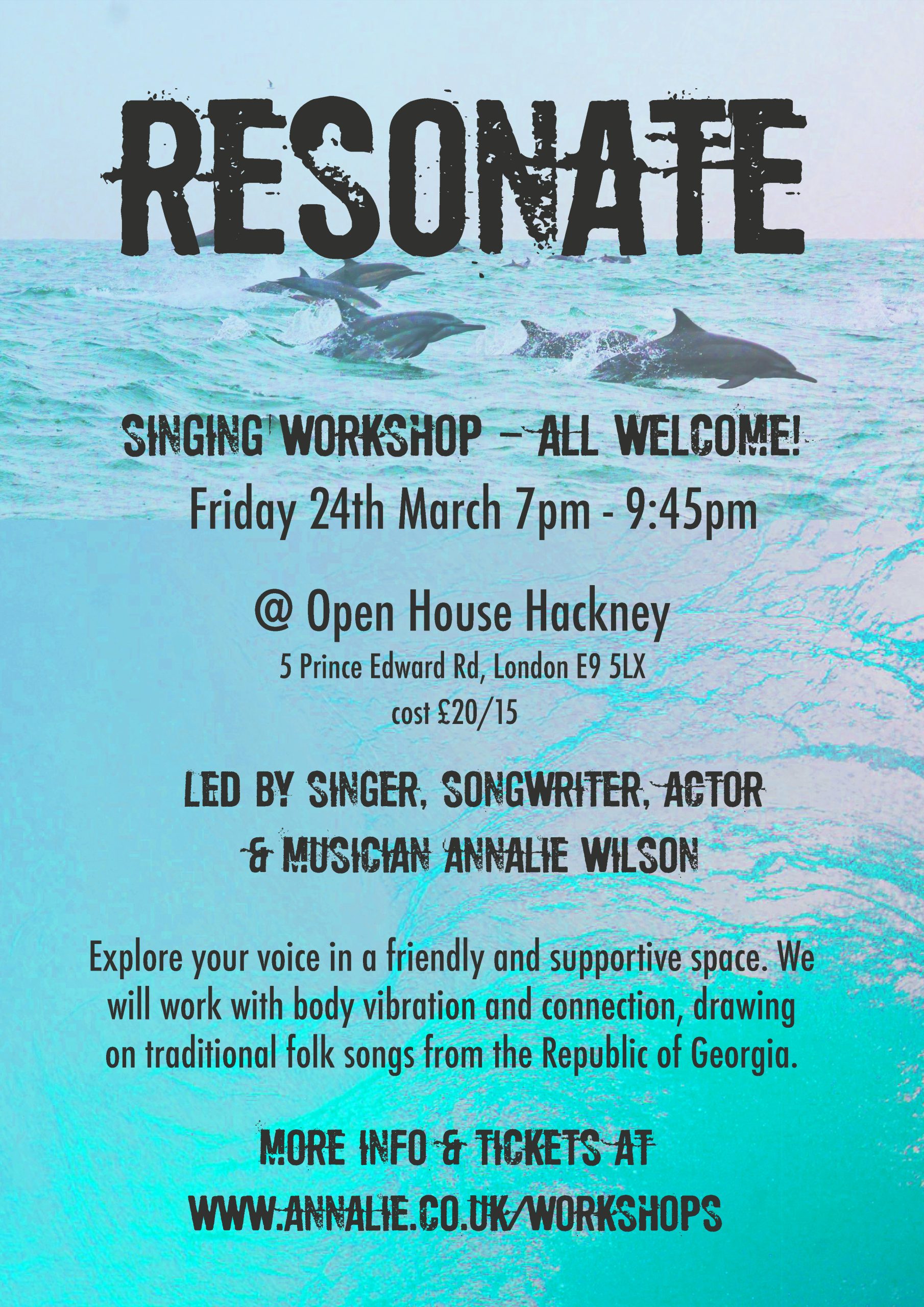 Are you curious about exploring your voice but not sure where to start? Have you ever felt like you "can't sing" but wish you could? Perhaps you already sing and would like to sing more with others? Or maybe you have heard the delicious harmonies of Georgian music and want to get involved? In any of these cases, Resonate could be for you!
In this workshop we will explore the voice through the vibration in our own body, and and the relationship of our voice to the other voices. We will put these ideas into practice through learning some beautiful three part harmony songs. Although we are focusing on music from Georgia, the methods of vibrational connection can be applied to all kinds of singing.